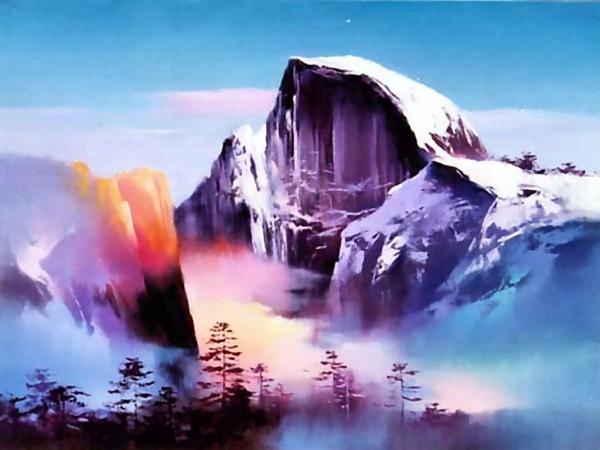 Landscape Paintings by Hong Leung. As a master of oil on canvas, Leung achieves a haunting quality in his works that absorbs the viewer's emotions like an irresistible melody. His brush, like a wand, seems to weave a sense of enchantment. In his landscapes and waterside villages, visions of Shangri-La come to mind, superbly mixed with subtle orchestrations of peacefulness and drama.
H. Leung was born in Canton, China, in 1933. At the age of nineteen, having moved to Hong Kong, his artistic career began to blossom forth, receiving recognition from collectors and critics alike.
In 1978, H. Leung and his family immigrated to the U.S. Since that time, he has shown his works in major exhibitions in Canada, Australia, Hong Kong, Japan, California, Texas, and Hawaii. By virtue of his artistic talents and achievements H. Leung has been granted U.S. citizenship.