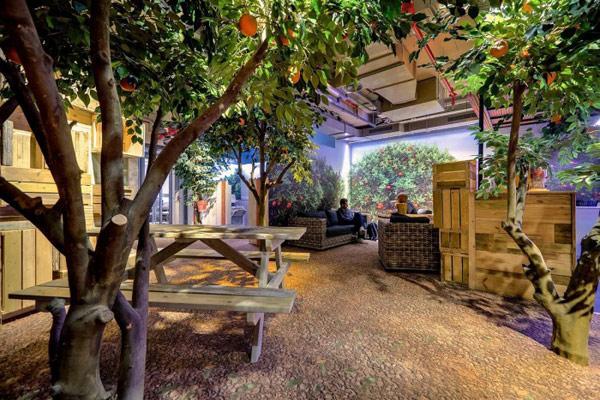 Designed by Camenzind Evolution, architectural office located in Zurich and Berlin, in collaboration with Setter Architects and Studio Yaron Tal, Google's new office in Tel Aviv occupies seven floors and a total area of 85,000 square feet. This is another example the search giant cares its brilliant engineers.
The whole offices look more like a dreamy holiday hotel, a countryside valley than a traditional working spaces. Aside from being witty and inspirational, Google's working rooms in the Electra Tower have extensive views over the city.
It is a new milestone for Google in the development of innovative work environments: nearly 50% of all areas have been allocated to create communication landscapes, giving countless opportunities to employees to collaborate and communicate with other Googler's in a diverse environment that will serve all different requirements and needs.
Each level was designed considering various aspects of Israeli design and sustainability was also a major objective when developing the architecture plans.