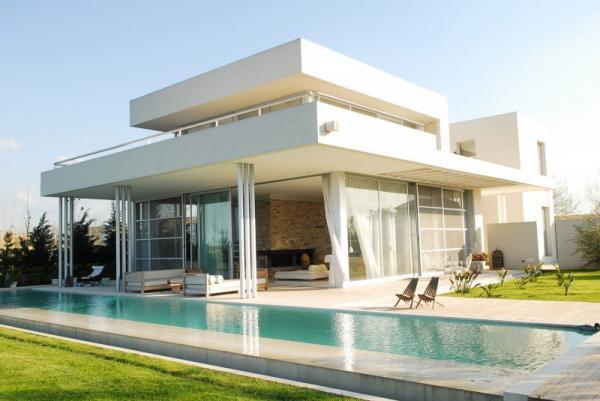 Located in Buenos Aires, this 2.000sq. meters private residence was designed by Barrionuevo Sierchuk Arquitectas. The home mixes more modern architecture with a rustic stone wall that is present in several rooms, acting as the core element of the structure.
Facing the Northeast, looking at the Canal Arias river., in the suburbs of Buenos Aires, it is designed for a couple without kids. In the first floor are the Master Bedroom and another small bedroom for guests.
The house is designed based on two stone walls (made of Laja Neuquen) that interact all over the house. The colour of the stone is the origin of all the color pallet of the house.